Testimonials
Hello Linnea,
When I first met you back in March of 2005 I was told when I came to see you I had to bring a picture of someone that had passed on that I would like to contact. I wasn't sure what picture to bring so I brought several. Alot of aunts and uncles that had passed and I of

a very good friend of mine that had killed himself at age 28. While i was waiting my turn several of my aunts and uncles names came up and I was in awe. When you finally came to me I took out the picture of my dear friend Billy. Who at 28 had killed himself. You went on and on about his family members and of his motorcycle that he loved so much. You also told me that he was reading the book of Mathew . Before my turn was done you had told me that I would recieve something from him that would be verification that I had in fact contacted him that day. You told me that I would recieve something with St. Anthony and also with an Eagle's wing and that it would be from him. In August of 2005 my Father had passed away suddenly . I had gotten a call in work and was told to come to the hospital right away. He was gone when I got there. I was so beside myself that I could not stop crying. While sitting there with my family members in the waiting area before seeing my dad for the last time I glanced down at the table with magazines next to me and there it was my confirmation of talking to my dear friend that I lost 18 years earlier. I picked it up with amazement and knew that he was with me right then and there to comfort me. It was a magazine with the title St. Anthony's Messenger and underneath it said in big letters Mathews Gospel. Also on the front was a picture of St. Anthony with a child on his back with a huge eagles wing. I brought that magazine home with me and now the front cover hangs in a frame on my bedroom wall. I am so greatful for you and for helping me reach my dear friend whom I never got to say goodbye to. I know that I dont have to say goodbye he is with me still.
Paula 7/23/08









Hello Linnea,
Just wanted to say how so right on you were about the two babies coming into my life. That

day at my home when you did the wax at the end of my reading I was very nervous when you saw two babies. First of knowing that I couldn't have babies anymore. And then thinking to myself " oh no whos pregnant". But those babies did happen just one year later andmade me and the sister that shares a home with me grandmothers for the first time. I had a beautiful little girl and my sister had a beautiful little boy both exactly one month apart. They had just celerbrated their first birthdays and they are the pride and joy of our home. We really enjoy having you in our home from time to time and sharing your great stories . And most or all helping us to keep our communications to people dear to us still open.
Thankls again
Jeanne 7/23/08









Hello Linnea,
One afternoon my mom had you at our home and you had told me that my grandfather would send me pennies from heaven and when I saw these lying around that it

would be from him. Well it wasnt just pennies he sent me. On the night that I delivered my son in the hospital while in labor the door to the room kept opening and shutting on its own. My mom and my aunt were in the room with me and my mom kept joking that it was my grandfather that had just passed on. She was kidding with me because I was very close to him. I just kept telling my mom Yeah Yeah! And not believing her of course. Well later on when I finally delivered my son the nurse put him right on my belly after he had come out. When it was time to take him and clean him up the nurse turned to me and said Jaclyn what is this nickel doing on your belly. I replied that I did not know it hadnt been there at all throught the labor. I then looked at my mom who said that Linnea was right your Pappa had sent you pennies from heaven! I do believe that that is how I got that nickel and that he was there to see the birth of my son. My pappa was always giving me money and I know that that was for my son. Also the date on the nickel was the date of the year that I was born. My mom had told me once when she had Linnea at the house a year before that Linnea had asked " why is your father saying Junior ?? Could you be pregnant??? My mom replied NO. Well now that my son is born my mother tells me why he said Junior. Its because my son looks so much like me when I was little and when he sneezes its always 3 times just like me. Hes is my twin right from the bald head with the perfect hairline to the sneezing to the eyes. My pappa when sending her a minnie me.
Jaclyn 7/23/08









We met with Linnea on Friday evening,November 2,2007. When scheduling this, we were unaware that this is The Day of the Dead, in Mexico. It is special celebration, where loved ones try to reconnect with the souls in the Spirit Realm. That night, we were hoping to connect and reach a family member, JD, who had passed over in 10/07. He came thru loud

and clear. We were expecting the arrival of my son's first son on Monday, 11/5/07, a prediction made by Linnea a few years before. JD told us to watch these apports - the song by Eric Clapton, "Would You Know My Name If I Saw You In Heaven," and the Superman logo. Sunday night, we set our radio alarm clock to wake early for the expected delivery. What song woke up the household on Monday, early a.m.? "Would You Know My Name If I Saw You in Heaven," by Eric Clapton. We arrived at the hospital, and what T shirt was my son wearing under the hospital scrubs? A T shirt with Superman on it. And what did the nurse dress the new baby boy in when she brought him to us after he was cleaned up? You guessed it. A onsie with Superman on the front. No one had been told about these apports predicted by JD on the prior Friday night.








Dear Linnea,
I had the pleasure to meet you at the house of my great friend Kathy A. I would like to share with you a story about your reading to me.
My mother passed away 2 years ago. You said to me my mother was going to give me a gift from her of "Glow-in -the -Dark rosary beads". At the reading, I said to myself what a strange item, I will never get those rosary beads.
I was up at my antiques spot in Bittersweet Collectables in Rowley talking with the owner of

the shop Kathryn . We have discussed going to Salt Marsh Antiques to shop several times throughout the year but I have never been ; never enough time. I had 20 minutes to spare so we went. Bobby at Salt Marsh is a good friend of Kathryns. Meeting him for the first time, he was warm and welcoming to me, an instant friend. He showed us around the store because I was looking for a particular item. As I was leaving I stopped to say goodbye at the counter , I looked up and there amongst several pairs of rosary beads were the "Glow- in- the- Dark rosary beads". I reached up to touch them and he said take a pair, they are free. They were glowing because he has a string of black lites hung behind the counter. What you need to know is, this happened Saturday May 3rd, on my mother's birthday. My birthday is May 4th. She always said I was her birthday gift. A gift of "Glow-in-the-Dark rosary beads" for me, from my mother, on her birthday, to me, for my birthday the next day.
Thank you,
Cheryl








I am writing a testimonial in regards to a group reading that my family had with Linnea at my grandmothers house a month back. Through the reading I was hoping to contact my
Uncle who had died in a motorcycle accident in 1998. Linnea said that my Uncle comes to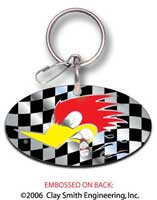 me in my dreams which he does, I have had several dreams with my Uncle in them. At the end of the reading Linnea told me that I would be receiving a gift from my Uncle she said that it involved the Road Runner, a cartoon that my Uncle loved. At the end of the reading when Linnea did the wax the Road Runners head came out clear as day with the beak and all. When this happened Linnea told me that since the Road Runner came out so quick
that I would be receiving something Physical from my Uncle soon. Well that Sunday I work at an Auto Parts Store and I am the Manager and I opened the store Sunday morning I
walked in the door and noticed that there was something on the floor, I walked over and it was a strip that hangs on the side of the isle that had key chains on them. When I picked up the strip at the top of the strip was a Mr. Horsepower key chain which is a Road Runner, The thing is that we were supposed to send these back to the Warehouse a month or so before, The topper of it all is that the Clip Strip that this key chain was on was for Harley Davidson key chains....I just want Linnea to know that she has helped me fill a void that I had with my Uncle and I thank her for that!!

Thank You,
Chris









THANK YOU FROM THE WIZARD OF OZ GUY

Let me just start off by saying that I was a skeptic. I'm the type of person who won't believe something unless I experience it for myself, and even then I'll examine all possible

angles to see if there's any
logical reason for it. That being said, I have now changed my views on these readings.

Knowing that Linnea would be speaking to someone who has passed on in my family I decided to only believe that this was real if she were to bring up one family member. I'm distantly related to Jack Haley, the actor who played the Tin Can Man in the Wizard of Oz. I told my girlfriend that if she brought up the Wizard of Oz then I would know she was for real. An obscure reference like that would be much too
coincidental.

Not 5 minutes into my reading Linnea said to me - exact words - "I'm seeing Dorothy from the Wizard of Oz... does that mean anything to you?" Clearly someone was watching over me when I made that statement to my girlfriend and knew they had to say that to me in order to believe anything else she was telling me during my reading.

I now believe in this and am interested in seeing what she can do for the rest of my family who have yet to be read by her. I look forward to seeing her again and showing my family all of the things that she
showed me.

9/13/08 - T.








We met with Linnea on Sunday, April 29, 2006, at my home. I was new to this experience, and was not sure what to expect. She began to speak of my Mom in Spirit,and gave information that was factual, that only we would know. I was told many things, but, the most
astounding was that my daughter would soon become pregnant, with a baby boy with James in his name. Since she was a newlywed, I doubted that blessing would come that soon. I was also told that my Mom would send me white rosary beads. I told her that I already had her silver ones, but Linnea said "Look for the white ones." The next morning, Monday, April 30, I was on my way to work and stopped at the cemetery where my Mom rests in peace. As I approached the memorial stone, I could see something on top of it. As I came closer, I saw a pair of white, plastic rosary beads on the headstone. I was quite astounded....and took a picture of them, and called her to tell her of this receipt the very next day. And, by the way, my daughter became pregnant soon afterwards and told all of us that they had decided on a name before anyone knew, Jameson. And, she is having a baby boy. My Mom came back to speak with us, and send us news of her greatgrandson and the gift of the white rosary beads.
9/08 - L.P.








I was conducting a seminar at Salem State College, when an attendee approached me. Shewas a person who has seen me a few months before, at a private function. Her beloved son had passed to Spirit, but came thru loud and clear to her at this event. He told his Mom
that she would receive a medal of the Blessed Mother, with the words "Guardian Angel" on the back of it. He was quite specific, and described it to me as being about as big as a 50 cent piece, with the head and shoulders of the Blessed Mother on the front, and the inscription on the back. As the attendee approached to speak with me, she opened a box and took out the very medal that her son had described. It was exactly as he had said. She then told me that she had seen me on a Wednesday night, and Friday, she had received
a small package from a religious group, in the mail. As she opened her mail, the medal tumbled out......of the Blessed Mother, with the inscription "Guardian Angel" on the back. Her son had told her of this apport, and she indeed had received it, three days later.She told me that she was so thrilled that her boy had come back to her, and given her the hope and news of Eternal Life, and that he was always with her, with love and light.









I had the occasion to work with a local agency, and there were about 7 women who had come to participate in the my program. I always explain a little bit about what I do before I begin, and the reason is to open up everyone's vibration....I knew immediately that one woman would be the most receptive, and I did go to her with a message. I told her that I saw a ruby ring, and that I was being told that it belonged to her Mother....she nodded and I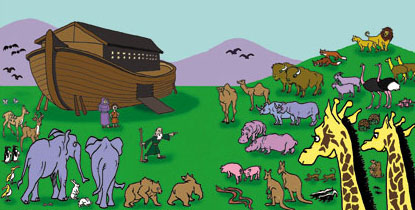 continued. Her Mother was showing me Noah's Ark....symbolic for a deeply faithful person...And, also, I was told to show her Mt. Ararat, located in the geographical location of Turkey/Armenia. It is believed that a large boat has been found on the top of Mt.Ararat, and some think that it might be the remnants of the original craft of Noah's Ark. I then told her there were two reasons for what I was seeing - her mom had been very spiritual,and she was telling me that this woman was Armenian. The lady in the audience nodded again. I told her that I was hearing a name......and I said you have asked a question, and your mom says if I give this to you, you will know that this is she. I said the name "Sarkisian"*. The woman stood up and came towards me....she was holding the ruby ring I had spoken of, and she hugged me. She said on the way over here, I asked for my mother to give a sign, so that I would know it was truly her. You did.
Sarkisian is my maiden name and her married name. She then told me that she had to leave, for this was rather overwhelming. I thanked her for coming, and she took her leave. Soon after, the director of my program ran into the room exclaiming "Ann* is downstairs in my office - beaming with joy and happiness....you gave her her maiden name and her mom's married name! No one knew that..." Shortly afterwards, I was teaching at Salem State College, a course on Metaphysics. I was explaining this recent happening....and I saw people looking at each other as I told them what had transpired. Just as I finished telling it, a woman walked into the class. I turned and lo and behold, it was Ann*. She looked at the class and said "That would be me she is discussing....and that experience changed my life. I went to my mom's grave that afternoon, and did not cry for the first time in 30 years. I told my mother that it had to be her telling Linnea those things, for she did not know anything about me." During the class, I did demonstrations of psychometry - holding the object and getting information from it. Towards the end of the class, I had gone to a yard sale over the weekend. I stopped at one sale, and for no reason, lifted up some linens in a pile on a table. Underneath tthe box around, and had each student hold it, and tell me what they felt. When it reached Ann*, she said I am picking up great faith, and remembering a bracelet my mom gave me as a little girl with good luck charms on it. I then asked her to open it up and look inside. As she did, she gasped...."It is a bracelet of Noah's Ark...." I said it is for you...you mom sent me this apport for you.
I have seen her at another program, and she has framed the bracelet, it hangs in her living room, over the wedding portrait of her beloved parents.
She confided that she shows everyone who visits this amazing gift sent to her thru me, from the Spirit World. A shining symbol of great faith, and the truth that the Soul is truly Eternal.








I first met Linnea in the spring of 2004 when I was invited by a co-worker to join as a guest at her home for a reading session with Linnea. This was not my first experience with psychic/spiritual readings; as a matter of fact, I have had many over the course of my life. I must say that I have never met anyone quite like Linnea. She is an amazing woman who is very gifted in her ability to communicate with the spiritual world and is extremely dedicated to making sure she is using her gifts to help other people.
I firmly believe that my father who passed over in 1987 was responsible for our paths crossing. My father had been a non-believer in this sort of thing most of his life. About 12 years before he passed, through a series of events, I was the means of getting my father to a medium for a reading (which he never would have done on his own). It was this session that made a believer out of him. The last reading I had prior to meeting Linnea was about six months before my father passed over. Why had I gone so long without a reading? I am not really sure. I know I hadn't actively sought out someone to read me, nor had the opportunity presented itself until the invitation to my co-workers party. As we sat around the table, it was no surprise to me that Linnea had chosen me to be the first one read as she could sense I was very open to her work. I will never forget the first words spoken by her that night. She said to me "you don't do this very often" and my response was "not for the past seventeen years" and she responded by saying "he wants to know what took you so long". I couldn't help but chuckle because I knew immediately that my father was present and he wanted to know why I hadn't tried to communicate with him before this time now that he was in spirit. That was just the beginning of an amazing first reading with Linnea. One thing after another kept coming out and she was hitting the nail on the head every time.
Since that first reading, I have been read by Linnea two more times. Each reading, Linnea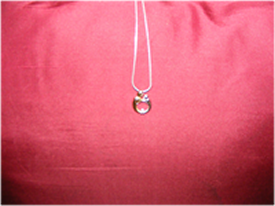 continues to give me factual information pertaining to my life as well as predictions of future events including my sons' weddings and the births of grandchildren which have all come true. There are two other stories which I would like to share with regarding apports which Linnea told me I would receive.
During my second reading with Linnea she had told me that I would be receiving a piece of jewelry in honor of the birth of my first grandchild. She didn't know if it would be a bootie or what it would be; but, it would have a diamond on it. My granddaughter was born about two weeks later and about four weeks later I received a necklace from my husband (who knew nothing about the reading). The necklace was of a mother and child in yellow and white gold with a diamond at the base of it. Interestingly enough, the necklace had also appeared in my wax reading that night.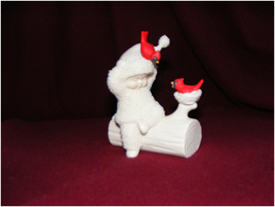 During my third reading with Linnea which was in August, she had told me I would be receiving something with cardinals on it. My girlfriend from Arizona had come to visit for a weekend in December. We had spent the day at her family's Christmas party and before we parted ways that day she handed me a Christmas gift. Upon opening the gift, I discovered a figurine of a Snowbaby and sitting on the Snowbaby's hat was a red cardinal as well as another red cardinal sitting in a nest.
I feel extremely fortunate that Linnea has entered into my life and through her I have been able to communicate with my loved ones who have passed over. I do believe that they are our angels watching over us and they are there for us whenever we need them.
Donna 4/18/09