APPORTS & SYNCHRONICITY
Apports are the things that we are sent from the Spirit World, when they are trying to get our attention. Often times, when I am with clients, I am told that they will receive these things and if you review the testimonials, you will see that these apports do arrive. Synchronicity means there are no coincidences, all things happen for a reason.
Photo Genesis Mysterium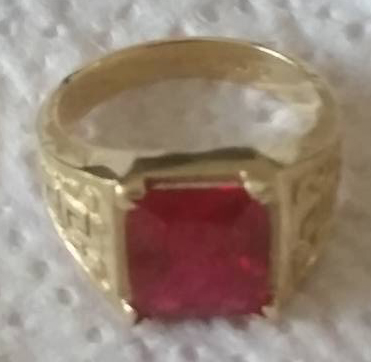 Linnea's Grave Secrets
Did a private event locally
and the gentleman brought his
Dad's Ruby ring.
As I looked at it
the client told me that his Dad lived the little dog
And now the dog can find the grave on her own, when they visit the Dad's
grave.
At that moment
the Dad in Spirit asked me to have his son take a picture of this Ruby
ring.
He did and when the photo is enlarged
You can clearly see the face of this dog within the ring.
April 2016
---------------------------------------------------------------------------------------------------------
Our Beloved Animals


Animals are very special to all of us, and from childhood onward, we can all remember a pet that may have given us total and unconditional love. In this work, I am often asked to bring back a beloved pet, and yes, they do return to us...bringing messages of joy and love. Animals too, have souls and we shall find them again some day in Eternal Life. I recently had the occasion to meet a wonderful family, and they were in a group together for this experience. They did not give me a picture... I asked them about Riley, and was told that was their newest dog, and that their relative in Spirit had not known. I then replied that, yes, this relative did know of Riley. And, the person in Spirit then relayed to me that there he was with their other dog, who had passed on. I was told that the other dog's ashes had been placed with this relative after the pet had died. And, I asked about a red collar. The young woman stood up and excitedly took a red collar from her back pocket....I had not seen this and it had indeed, belonged to this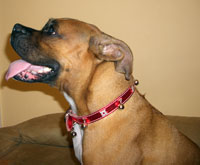 animal! Some months went by, and this group again requested another meeting. This time, they had a photo of a boxer dog. He immediately asked for "Buster", and I was told that these dogs had played with each other, and Buster belongs to this woman's brother! Another sister had a photo of a cat, and the animal told me to say the name "Jinx". The woman looked startled, as she indicated that that was a name she had considered naming the animal! The little cat in Spirit then told me to tell her the date of December 14th. I was told that that was the date of this animial's transition to Glory...Another shining example of Spirit Communication, to let us know that they live on, in light and love!
October 2009
---------------------------------------------------------------------------------------------------------
Horse Connection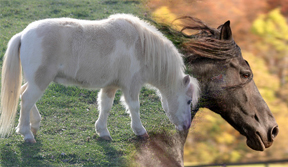 This month I had the occasion to travel to a town quite far from me, and to meet with a wonderful group of individuals who had booked this event several weeks ago. They were totally unknown to me, and one of the people handed me a picture of a magnificent horse, and the animal immediately sent love to "Bucky". The woman gasped, as she indicated that "Bucky" was a miniature horse that lived in the same barn as this full sized horse did! They were constant companions, and "Bucky" still lived out in the same barn! It was a rainy, cold afternoon, and I had not gone into any barn, just parked my car and ran into the house due to the weather. The horse in Spirit also mentioned "Satin Doll", and told me to show Assumption College, in Worcester, MA. Again, I was told that this was a horse (also in Spirit) who had trained with this woman's horse, and Satin Doll had lived in Worcester, MA, near Assumption College!

October 2009
---------------------------------------------------------------------------------------------------------
Reconnect with Man's Best Friends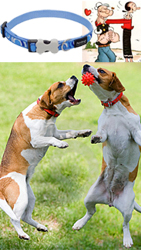 Last summer, a lady came to an event that I was doing, and brought a blue dog collar. The little animal told her he was with "Bibby" and "Ginger". She indicated that these were dogs in the neighborhood that her animal had known, they lived right across the street from her house, and they had played with each other. Now, the dog told me to tell her of "Oliver Oyl" and "Popeye". She then said that these were dogs she now knows, but her own dog had been in Spirit and that was before she knew these two animals. I explained that her pet was showing her that he, indeed, still had a connection to her in things she was involved with.


Summer 2008
---------------------------------------------------------------------------------------------------------
Christmas Christmas Time is Here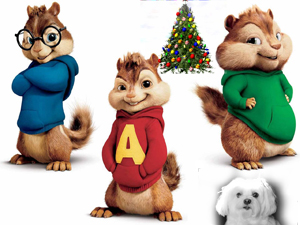 At Christmas time last year, I did a group session with some clients, and I sat in front of their lovely Christmas tree....and immediately, a little white dog appeared before me. He kept singing the Chipmunks Christmas song "Christmas Christmas Time is Here" and he told me to tell them he knew about the Christmas ornament with the three Chipmunks on it....The hostess stood up and reached way BEHIND
the tree, and showed me something...it was a tiny Christmas ornament, with the three famous chipmunks on the front, and the little dog's name, and a tiny photo within the ornament!!! Now, he kept telling me to say "Lucky John". I only had known the name of the hostess who booked the event...and no one else. She then told me that her husband, (who was sitting in the room) has his birth name of "Forunato John", and has always been called "Lucky John" by those in his family.....Needless to say, they were thrilled that their beloved pet had returned, to bear witness to the Eternity of the Soul... a wonderful holiday message of love from their special pet...

December 2008
---------------------------------------------------------------------------------------------------------
Horse Named Geronamo


Two summers ago, a client asked if I could do an event with her, for there were some friends visiting from another state, and I was not told which state....I met with this group, and there was a young woman in attendance. She had no picture, no object...and I immediately told her I saw the state of Idaho. She looked amazed, as she said "I am visiting Massachusetts from that state!" Suddenly, a white horse appeared behind her, and told me to tell her that he was the reason she had attended this. I relayed that to her, and she nodded in agreement...that was why she had asked to see me. The horse told me to tell her "Geronamo", and the woman began to cry.
Geronamo was indeed the white horse's name....
.

Summer 2007
---------------------------------------------------------------------------------------------------------
Connecting to Eternity....She Heard Me!!! She Will Always Hear Me!!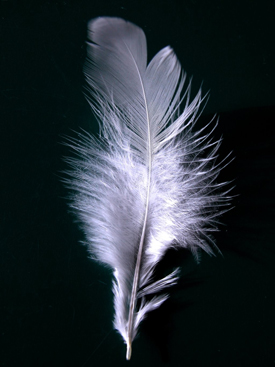 I do not handle the holidays very well...ANY holiday...but this Christmas was especially difficult. I had been told about a poem called "Journey to Heaven" online, so Christmas Eve, I looked it up. It had a Blue Angel - floating back and forth as the poem appears, and she has a white feather floating next to her. So, I asked my Mother to send me that...A White Feather for Christmas. The next day, I opened my front door (I live in an condo complex...4th floor - not near any front doors) and what should I find on my threshold, a small white feather....just waiting for me to find it. Merry Xmas... ============================= Fast forward to an Interactive Mediumship event that I was doing in March 2009. I went backstage at The Amesbury Playhouse, and asked my Mother to send me another white feather. I sat down, and looked beside me, and right there, on another chair, was a big, white ostrich plume...you could not miss it. Thanks Mom. ============================================================
Labor Day Weekend...Sept. 2009 - I am sitting in a local parking lot, and, yes, you guessed it...I asked my Mother to send something to me...anything...Two seconds later, as I am still sitting in the car, I see something falling down from the sky....Yes....a pure white feather....floating, drifting right in front of my car!!! It landed right near the passenger side and I jumped out of the car to pick it up...I tried to see if there were any birds around...did not see any...But who needs a bird when Mom needs to send me a white feather??? I silently rejoiced and I KNEW it was from her....miss you....love you...until we meet again and I know that we shall....After that, I went into a dollar store and purchased some items....the clerk rang in the amount, and said: "$3.13 please." I looked at her....and paid her that amount. Oh, and, by the way...My date of birth????? March 13, Thanks again Mom..for hearing me... You always did....and I know, forever, you always will.....
September 2009
---------------------------------------------------------------------------------------------------------
Gumby Goes to A Wedding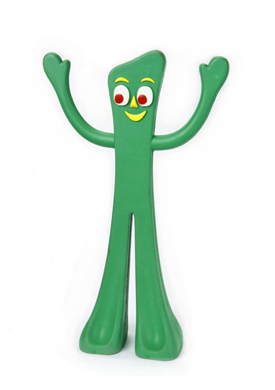 Some clients tell me of the apports that have been received. This is one of them. I had the occasion to see a family, who have been clients of mine, this Spring. When I connected them to a brother in Spirit, he told me there was a wedding in July (I saw them in May) and that he would send Gumby to this wedding, as an apport to his family. And, he said that a new baby would be on the way...somehow with a connection to him. By the time I had reached this guest, several others had left, for they live in New Hampshire. This event was in Massachusetts, quite a distance for them, so they left early. No one told them about Gumby. When the wedding date approached, the nephew of the hostess in Massachusetts was choosing between two ties....Humpty Dumpty or Gumby....to make everyone laugh...He had not been at this event,and his parents and sister are the ones who left early, and missed the Gumby apport. And, he is a nephew of the gentleman in Spirit. It ended up that he wore the Gumby tie...and when he walked into the Church, his Aunt the hostess from Massachusetts just lost it....and grabbed him...telling him about the promise that Gumby would come to the wedding. Well, he did. And, I just saw the New Hampshire group recently, and they told me of this. And, guess what, a niece in the family is pregnant, and her due date is the birthday of the brother in Spirit.....!!!
September 2009
---------------------------------------------------------------------------------------------------------
We're Not in Kansas Anymore.....Toto

I was at a local church fair in October of this year. I noticed a young woman browsing thru the books, and I recognized her. I asked her if she remembered me, and she said that she certainly

did. I had seen her last spring, at an event locally. She had come to this group event, and I told her that her Mom knew she had received the pink tea roses that day. She looked very surprised and said "Yes, I did receive a bouguet of pink tea roses today. This is the 5th anniversay of my Mom's passing. All of my coworkers sent me the flowers to remember my Mom today." I then told her that her Mom would send her an apport of the Wizard of Oz, with Dorothy and Toto on it, and it would say
"There's no place like home." She then told me that a few days later, at the restaurant where she works, she was wiping off the bar
counter,and there was a pen against the counter and the wall. She picked it up, and it was a pen with Dorothy and Toto from the Wizard of Oz, and the words "There is place like home." She told me she knew that her Mom had put it there, for how would such a thing show up in a cocktail lounge? She told me she carries it everywhere with her.
---------------------------------------------------------------------------------------------------------

I Know that She Heard Me!!!! Christmas in July

I had just told a close friend of mine this July 2008, that it is very difficult for me to get thru the holidays. I have no family now,and even
though close friends are thoughtful to invite me, these times are not the easiest to get thru.

I explained that when I attend such things, I always feel like The Little Match Girl. This is a fairly tale, from England, about a little orphan girl who gazes wistfully thru the window of a home, just as the children are opening up their Christmas presents. Later that same day, we went to Newburyport, MA to go to some flea markets and antique stores.
I went into one large store, and meandered around. There was a large table in the room, with a myriad of items on display. I walked over to it, and glanced down, and I knew what it was immediately. It was a tile, that you put hot things on. It had a little girl on it, in rumpled clothes lighting matches, beside a Christmas Tree. I lifted it up, and of course, I already knew - it said The Little Match Girl on the back. My Mom heard me. Of course I bought it. It was meant for me to see it just on that day. And, just where do you find a Christmas article in the middle of July? You find it when your Mom hears you, and sends an apport your way......
---------------------------------------------------------------------------------------------------------


Happy Easter......from Mama

I am always asking my Mom to send me things, for I cannot do the mediumship for myself. Last Easter,I asked again. I asked please send me something from you to me. I take care of two absolutely wonderful children, who are the most special to me. It was Holy Week,

and the little boy told me "I made something for you. It is downstairs in my workshop." I followed him down to his workbench,and he opened
the drawer and took out a wooden cross, two pieces of wood nailed together. He had colored it, and written his name on it. I stood there, holding it, as he asked me "Do you want to know why I made that for you? "Why, yes I would like that" I told him. He looked up at my in his total innocence and said "God told me that you were missing your mother, and that if I made you a cross, you would know that she is an Angel in Heaven with him, and You won't be so sad anymore." I just stood there, and smiled at him. He then asked me "What are you going to do with it?" So I told him. "It is only on loan for now. When you grow up, and find the wonderful person that you will marry, I am going to have dinner with her. I will wrap this beautiful gift in a lovely box and give it to her. And, I will tell her after she opens it, that this is the special child your wonderful fiance once was....His face immediately lit up...."My wife will love that!' He said.
Out of the mouths of babes.....
---------------------------------------------------------------------------------------------------------

An Encore from the Spirit World

I had done an event locally with a familly in the early Spring. The hostess had seen me before,and many things had come true for her.


Her parents and some other guests were curious, and wanted to experience this for themselves. When I come to their home, I went to her Dad to give him some messages from the Spirit World, and his father came thru immediately. He began to sing the song "Glow Little Glow Worm Glisten Glisten", and actually showed me a glow worm toy, that little children have. The gentleman was very surprised, and covered his face with his hands.l His daughter then told me that her grandad had been affllicted with cancer, and called himself the Glow Worm, after his chemotherapy. He would sing that song, to cheer eveyone up......the famly had gone out and bought him a child's Glow Worm toy.......He had come back to them, to sing that song once again......
---------------------------------------------------------------------------------------------------------

LIGHTS, CAMERA, ACTION!!!



I had seen a wonderful gentleman, a hairstylist, about 2 1/2 years ago. I had told him that he would be working out of state, and would be doing makeovers on TV - which would lead him to greater venues. This April, he was contacted by WifeSwap, to do one of the makeovers. This program airs on Friday, October 17, 2008 - see viewers guide for channel and time. And, by the way, he now lives out of state!

---------------------------------------------------------------------------------------------------------
THE MOVING PHOTOGRAPH

This Spring, I had occasion to see a wonderful family,who has seen me in the past. The young married couple had been told that they would buy the house they were in by the holidays. I had predicted that. Lo and behold,this past holiday season, 2007, their wish had come true among other things. The mother in law (husband's mom) was visiting from out of state, and was attending this session. She had not done this before,and had a Mass Card upside down on the kitchen table. I did not pick it up, but touched it as it sat there.
I asked her if she was trying to reach her Mother,and she said

"Yes." I then asked her "Why does she tell me to say "Torres"*. And the lady blinked and said "Because that is her married name, and my maiden name. You could not know that." Her mother continued to tell me that there had been a recent First Communion. That was affirmed, one of the sons in the home had just celebrated that wonderful event. The greatgrandmother said she would send something to let them know she knew of this. The next morning, the hostess of this event (daughter-in-law to the visiting woman) called me and told me the following. When everyone got up the next day, they were all in the kitchen to have breakfast. They noticed a picture on the floor, by the back door. It had been on the refridgerator door, and was of the husband when he made his own Communion years ago. This picture was now off the fridge, and lying ten feet away by the back door. There were other photos on the fridge. That is the only one that was moved. We all think that that the greatgrandmother moved the picture to let them know she is still watching over them.
---------------------------------------------------------------------------------------------------------

A PICTURE SAYS A THOUSAND WORDS

I recently saw a wonderful group of women, who had booked this event several weeks in

advance. Upon arriving, the hostess wanted to show me something. On her living room wall was a very lovely oil painting. It was of a home, with the landscaping painted in wonderful colors. She wanted to let me know that I had seen her youngest daughter, months ago, in a nearby town. She has a different name. And, I told this girl that her brother would send his mother an apport from the other side.He had died recently, and he told me to tell them that a UPS truck would arrive, with an out of state delivery for his mother. It would be an oil painting, with his birthdate on it. Three days later, a UPS truck did arrive, and there was an out of state package. When the mother opened it, it was an oil painting a relative had done of his home, and on the back, it had a date that it was painted. It was her son's birthday......it now hangs in her living room.
---------------------------------------------------------------------------------------------------------

WHO LET THE CAT OUT OF THE BAG?



At that same session, another daughter was hoping to reach her husband,who is in Spirit. He told her he was with "Monkey See and Monkey Do." She gasped that those were two cats they had loved and had for many years.

---------------------------------------------------------------------------------------------------------

ELECTRONIC & POLERGEIST ACTIVITIES

I saw a family recently, that had suffered the loss of their wonderful son. The two sisters

were open to this, and the brother in Spirit told me that he would do something to the lights. Just then, two bulbs in the recessed lighting on the ceiling blew out. He then told me that he would do something to the music that was playing. The CD stopped and they could not get it to go forward or backward. When the older sister had her session , the brother told me to tell her "look out for all the glass!" But there was no glass. Just as she turned,her elbow

struck a glass mug on the table, and it moved across the table, flew up in the air, and broke into a million pieces. I would categorize this as poltergeist activity....from the brother in the Spirit World.
---------------------------------------------------------------------------------------------------------

BABY FACE SYNCHRONICITY AT WORK

I had done a group event in early summer, and there was a lady that I told would have a

baby girl granddaughter in August, 2008
I told her that it was her daugther's child. She affirmed that the baby was indeed a girl, and was due at that time, and would be her daughter's baby. I told her that the name would be Amanda*, but she corrected me and said "Actually, the name is already chosen, and it is Molly."* This lady's mother was in Spirit, telling me emphatically "No, it won't be Molly. It will be Amanda." So, i repeated that to her. We both laughed, for I said "Your Mom is determined to have that name for this child." I was in local store recently, and saw the hostess for that event. She told me that the baby girl was here, born when I said, and had been named "Molly" for one day. "But, she told me, the new mother changed it to Amanda." No one had said anything to her, she just changed it. Hmm? Could greatgrandma
have had some connection to this? Anyway, I had to go to an event recently, and as I was going thru my schedule, I saw the work number for new grandmother. I quickly called (it was after 5) to congratulate her and went on my way. When I arrived at my event destination for that night, I met with the hostess,and I asked her how she had heard of me. She smiled and told me that she had gone to a christening recently, where the baby's original name had been Molly, but for some reason the new mother had changed it to Amanda, as I had predicted. I opened my cellphone, and showed her the number......she recognized it as her friend's. I explained that for no reason had I called her before this event, but I guess synchronicity was at work again! And, both women live in towns quite far apart. I did not know that they knew each other. *Name changed for privacy reasons* PS:It looks like greatgrandma in Spirit got her wish.....

* Not all clients write in their testimonials, but often, they will call me an share them at a later time. These are some of the most recent ones, and names and locations are changed, to have the privacy everyone deserves.