Testimonials
If you would like to share a message affirmation that you received from Linnea and have it posted on this site, please let us know! Email me Linnea.star@hotmail.com


Today is my Mother's Birthday

⭐️
⭐️
⭐️
⭐️
⭐️
⭐️
⭐️
And, early today I asked her for a sign from her to me.
A few months after her passing.she came to me in a dream that was most vivid.
She was in a very brightly lit nursery. 
And she came up to me to tell me she had a
new job in Heaven.
She would rock the babies that were getting 
ready to be born, holding them and hugging them. 
Then she took me to another room, also a nursery but not as bright... the Light was much dimmer and there were also several cribs and a rocking chair and she explained the following ....
This is where the babies return .... 
when they do not survive...
And she went on to tell me that she loves and comforts these infants...
And it helps her as she is missing her own children. 
I had just bought a baby bracelet today, in a local Antique Shop, as it looks like one I have from childhood.
The cellphone rang after I left the shop and I 
called the number back. A woman answered and she wanted to share something with me.
She had found my business card at her workplace and when she went out to her car, 
she found another one of my business cards inside her vehicle. She was surprised by this, as she does not have my business cards.And explained that 3 years ago, she met me at a private event and I saw a BabyBoy.... sadly her 9 month old BabyBoy had died before we met. Today is his birthday ! And she finds two cards of mine..
I explained the meaning of Synchronicity to her... as this was not coincidence...
I feel my Mother and her son wanted her to reach me... as they both share the same date of birth
🦋
🦋
🦋
🦋
And she also ageeed
So I received my sign 
And she received hers
🦋
🦋
🦋
🦋
July 16, 2018

Went to a wake of a lovely lady
Her granddaughter greeted me
As I came in
I saw a baby in pink over her head 
Saw Jan 13
Turns out
She was expecting
Due Date was Jan 13 
She found out about the 
Pregnancy the week her Nana passed 
And, a Baby Girl was indeed welcomed into the family a few weeks after Jan 13
The wake was in Summer
I took a cellphone of me after 
The Wake
You can see her face on my arm
And it is the face of the Nana who sadly passed








So guys, I was super blessed today to have to seen Linnea Johansson today as my first experience with a medium.There was wayyyy too many things that ran through my head before doing this event but I have to say I've never felt so relieved in my life. I got answers I've been asking since Allyssa Mertsch passed. & guess what, out of all the deaths in my family I've had with close family members of mine Allyssa came through right in the beginning, through my entire reading
❤️ The first picture I showed her was of Jovani, she said can I zoom in on this picture, she seen a blue streak of something next to jovanis head..... everyone knows Allyssa has one blue streak in the bottom of her hair.... point is Allyssa is thankful and she wants to fix everything, she wants Genevieve back home
❤️creepy right? How did Linnea know this? I'll leave this here for you guys to take in. There's more amazing stuff that came out of this but I'm just still in shock.
Linnea you are truly an amazing soul.
April 2018








At a wonderful private event, told a lovely client that I saw a pregnancy around her... And I said twin girls She was 5 weeks pregnant, and had not announced it yet. It was her loving Mom in Spirit coming thru to me.Daughter Was unsure of gender I saw a Halloween arrival While in NYC Halloween weekend I saw the birth announcement of their arrival I had also heard St Jude At our initial meeting The beloved Mother in Spirit who was communicating with me Was named Judith And if girls, their middle name would be Judith Thank you loving Mother from The Other Side from returning to give evidentiary valid information to your Daughter Watching over your Family With Light and Love From your loving arms to hers
February 2017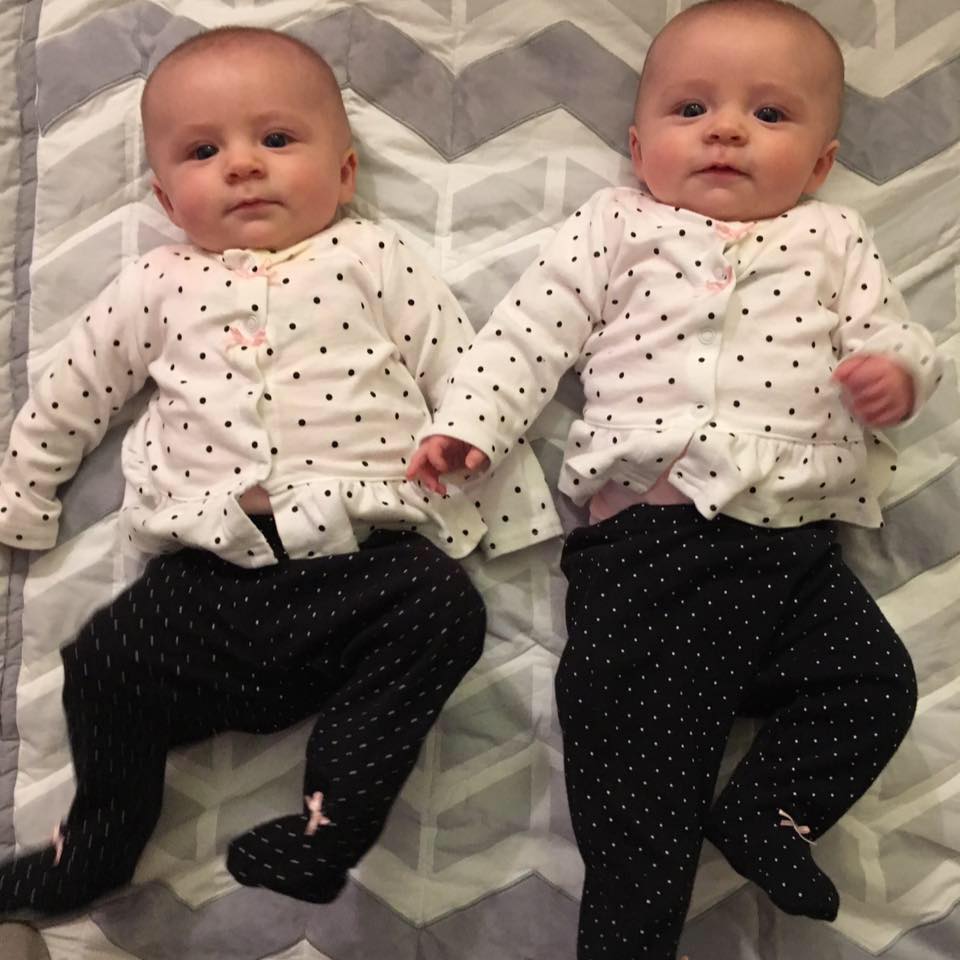 Predicted a BabyGirl Blessing for a woman who attended an event
She had teenagers
Gave gender and due date
And said there would be an
Angel's Kiss 
All came true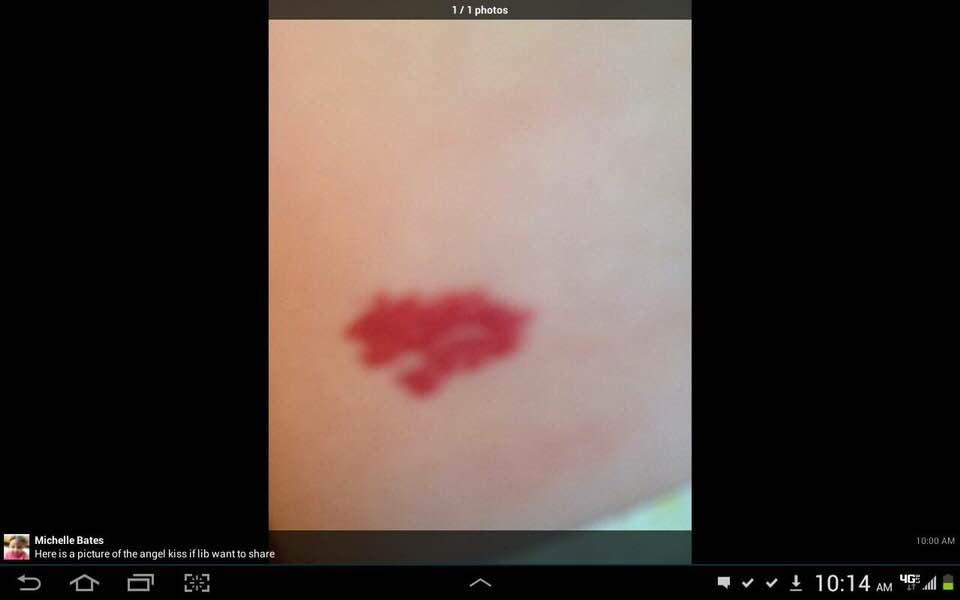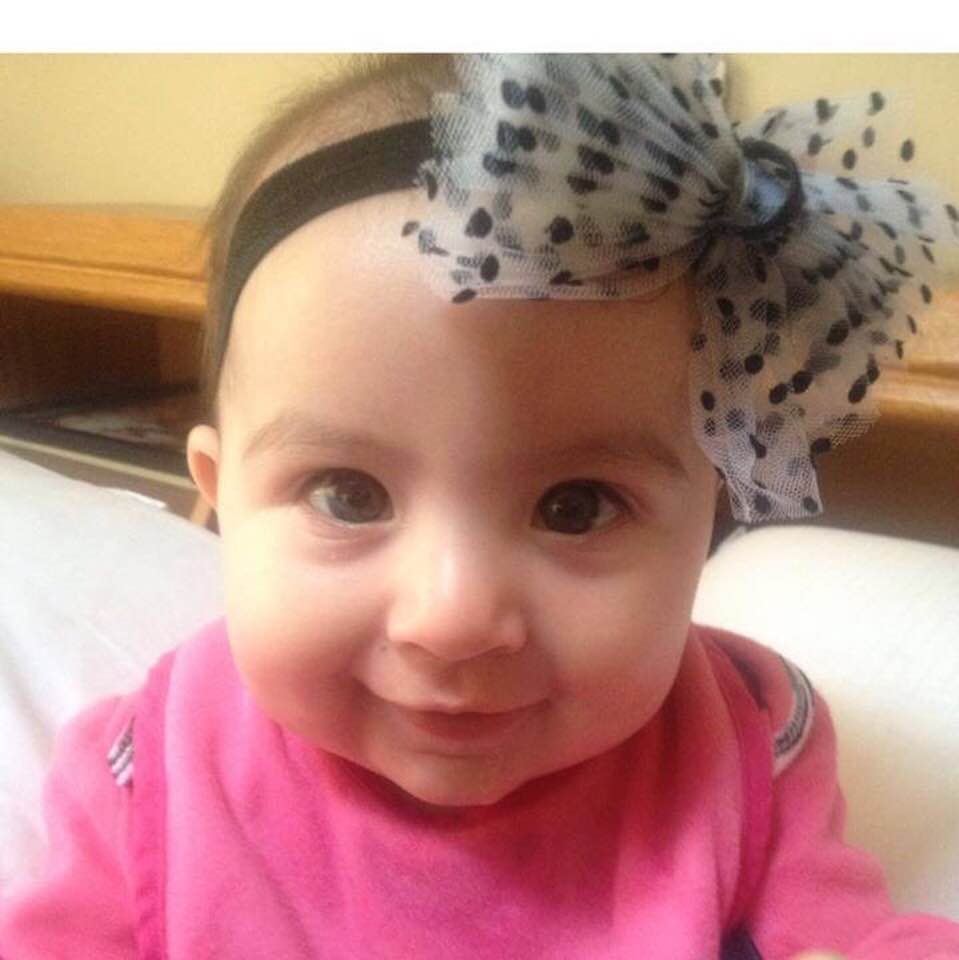 Predicted the destination Wedding of parents and wedding date....as time went on, gave BabyBlessing predictions of Daughter and Son...correct gender of both and nickname of Daughter... as well as due dates
2013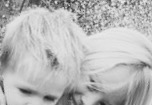 Received a telephone call in December 2016 regarding a private event. While speaking to the anonymous caller, a little girl appeared before me... holding a pink elephant. She sang happy birthday and showed me a pink tutu and pink ballet slippers. The caller was caught off guard as she told me she was planning this event for a friend who had sadly lost her young daughter about a month before this call was made to me. She later called me to relate that the next day would indeed be the birthdate of this child. And, at her wake, the family had displayed the pink tutu and pink ballet slippers, as the child was an aspiring ballerina. Her father called me soon after, and I again mentioned the Elephant toy...he was holding it...this was her first stuffed animal and he sleeps with this every night.
December 2016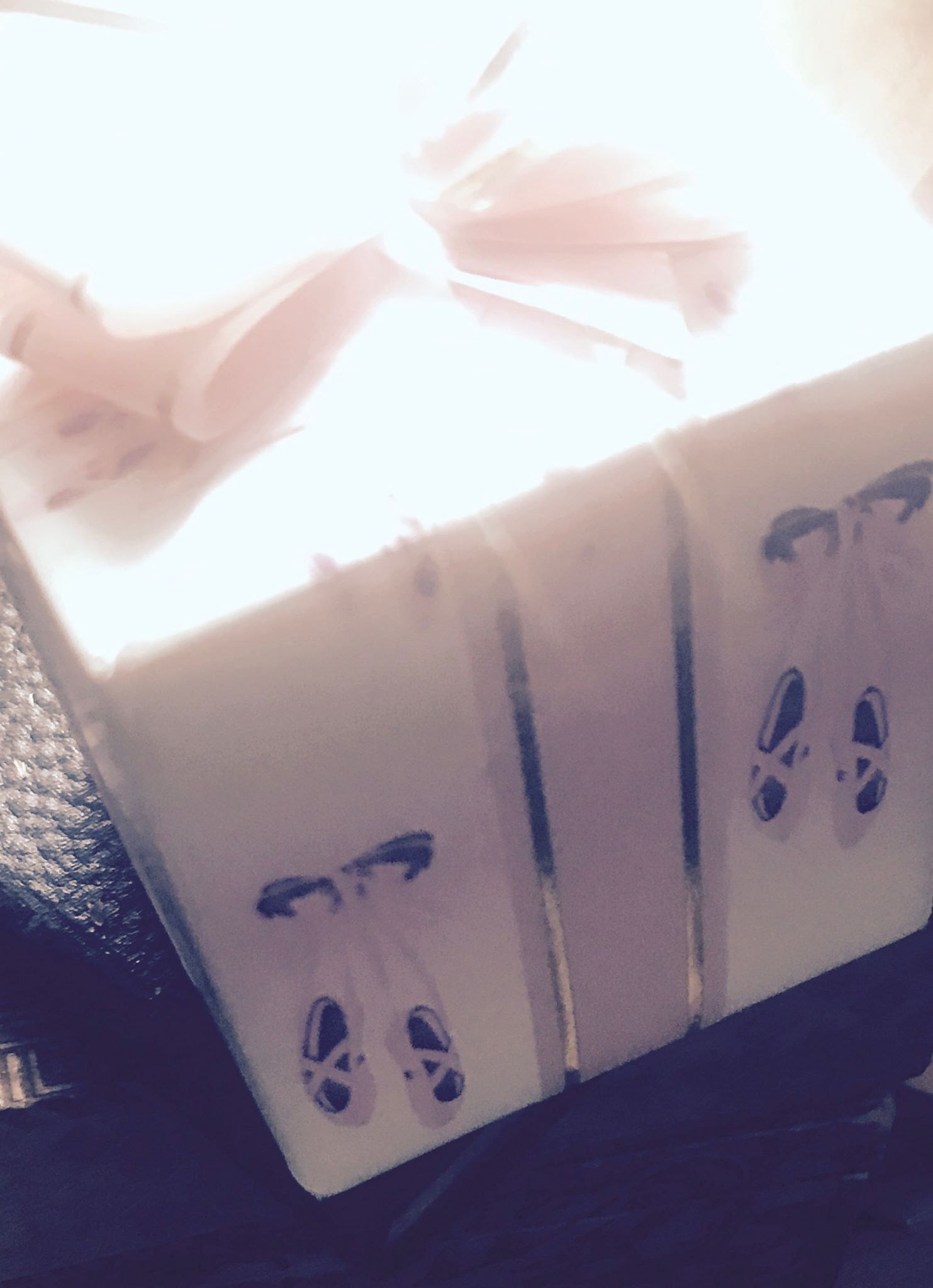 Told the lady guest she would have a BabyGirl blessing and gave a name and due date. A year later, prediction came true, right down to little girl being her Mom's minime.
Testimonial Prediction given 1998 Was correct on gender, name, Due Date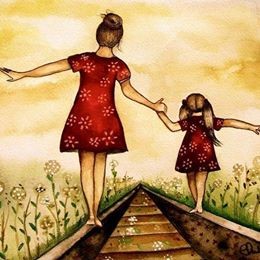 Met this lovely young lady when she was in her midteens. There was a congenital hearing problem, necessitating hearing aids. We decided to prayer petition Saint Katherine Drexel, who was canonized after deaf children began to hear after prayer petitions made to her. A few weeks later, while at a football game, this teen almost jumped out of her seat. Someone behind her blew a whistle and she heard it full force. Her hearing has improved beyond expectations.
Summer 2013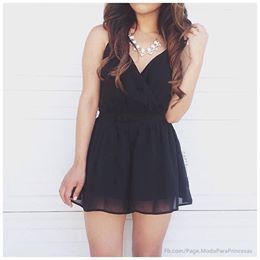 Met this wonderful couple in Feb 2017.... gave the month and date of wedding in an out of State location, and the purchase of a new home in the community they later became homeowners...predicted these events before their plans were made
February 2017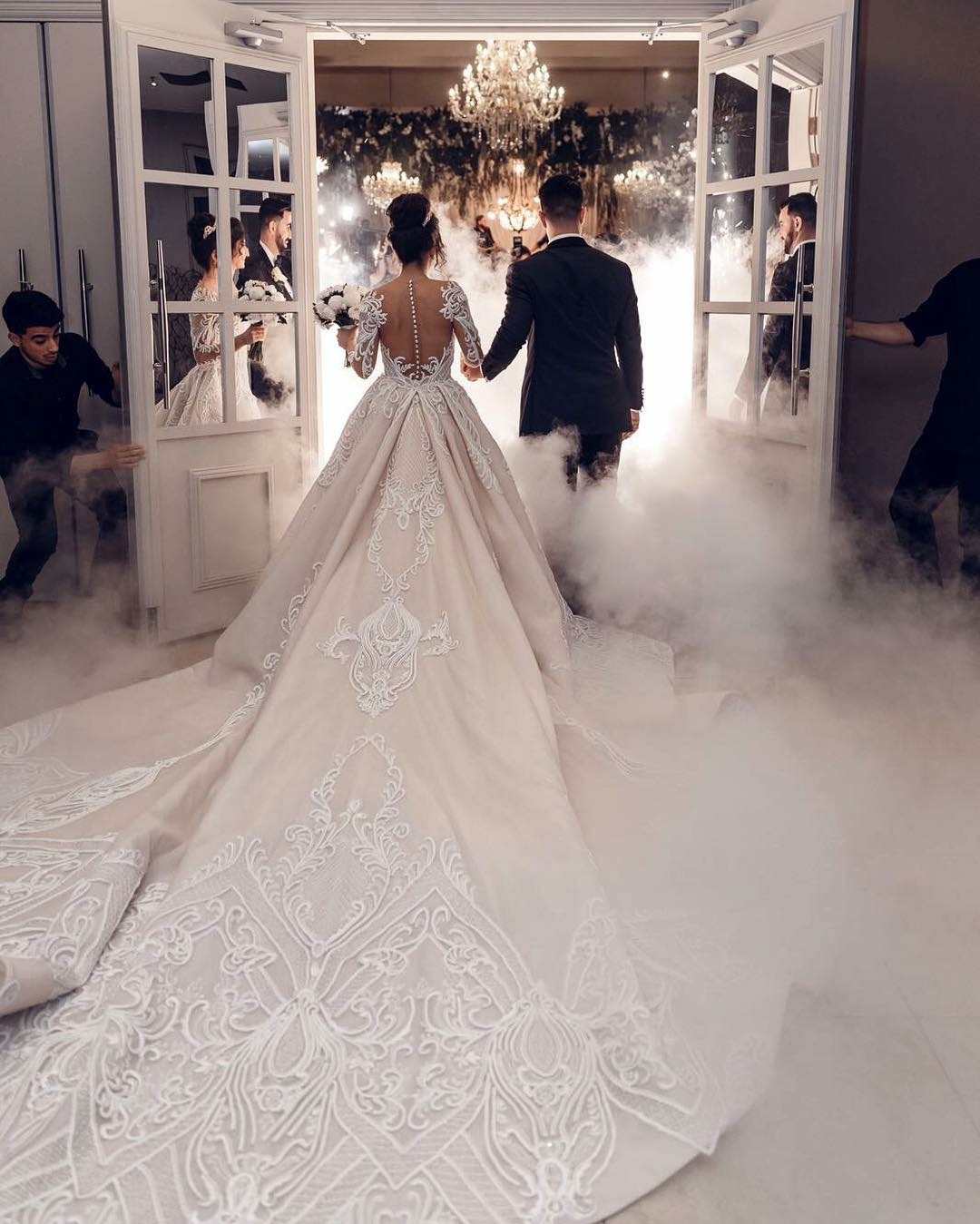 Predicted young lady would meet a gentleman in College and gave a name as a marriage partner and predicted a honeymoon babygirl blessing... young lady was about 18.....she met the young man with that name...subsequently did marry him and just had the BabyGirl Prophecy ... all came true
2014 Name of groom and Marriage Prediction given 2016 ...Marriage Prophecy came true 2017... Baby girl prophecy came true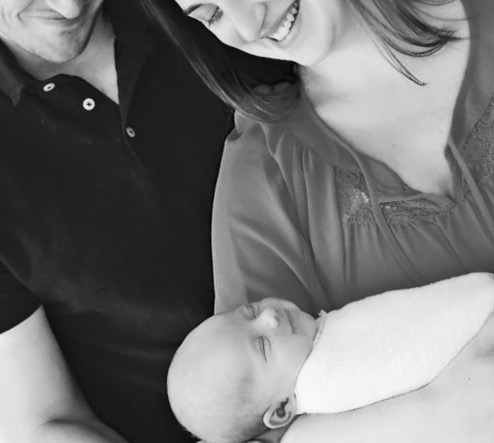 Told the Family I saw an adoption of a BabyGirl blessing after they returned from a trip overseas. They had no plans to travel at that time. I also said this child would stay in Foster care with them, and the parental rights would be forfeited and she would become their own child thru legal adoption. About a year after I said this, the couple went on a trip overseas. Upon their return, the adoption agency had called and written them with the fostering of a BabyGirl. They took her in and about a year later, parental rights were forfeited and she was formally adopted thru the courts.As an aside to this, I was doing an event in a town quite distant from where I met this family with the adoption. While speaking to a guest attending another separate event not connected and this group was anonymous to me....a beloved Father in Spirit told be to tell his daughter of this adoption that had just happened.So I did: I gave The information and the outcome and said the first name of the adoptive mom. I was asked the last name, which I gave. Turns out this adoptive Mom is the cousin of the lady I am speaking with and is her deceased Dad's Goddaughter!!!! And, two of the other guests seated in the couch had even attended the party celebration for this happy event the night before. The adoption situation was near Carver/Plymouth and the event I was conducting was in North Andover. Synchronicity at work once again.
2013 to 2015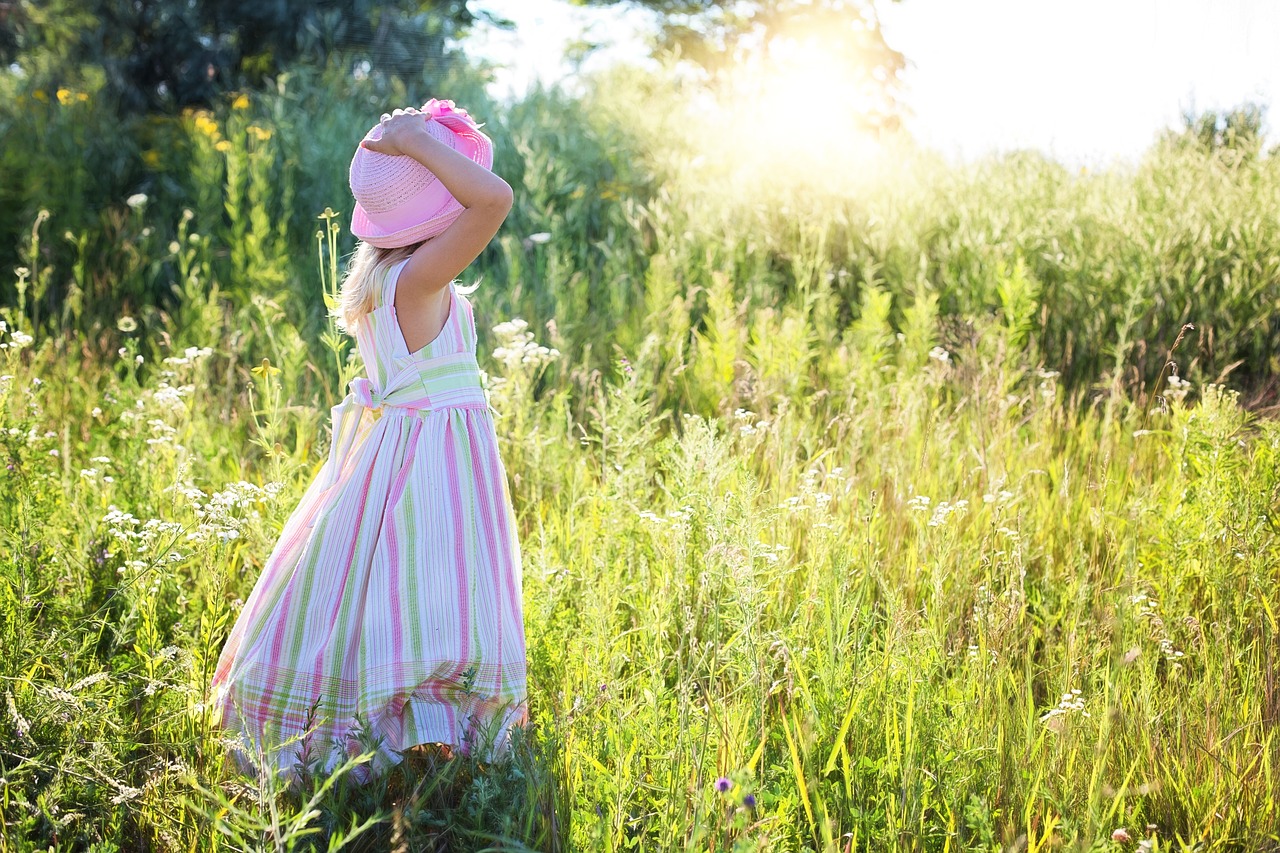 Hi Linnea. Last December when looking through some of my pictures you saw my two girls faces and a Hello Kitty in a picture of my brother. I could not understand the Hello Kitty as my girls were never into her. Last week as I was having coffee with my mother, like I do every morning that I am not working, I noticed her pajamas. Yup!!!! Hello Kitty and my brother hanging around her neck. I guess Dennis is having coffee with us too!
August 2013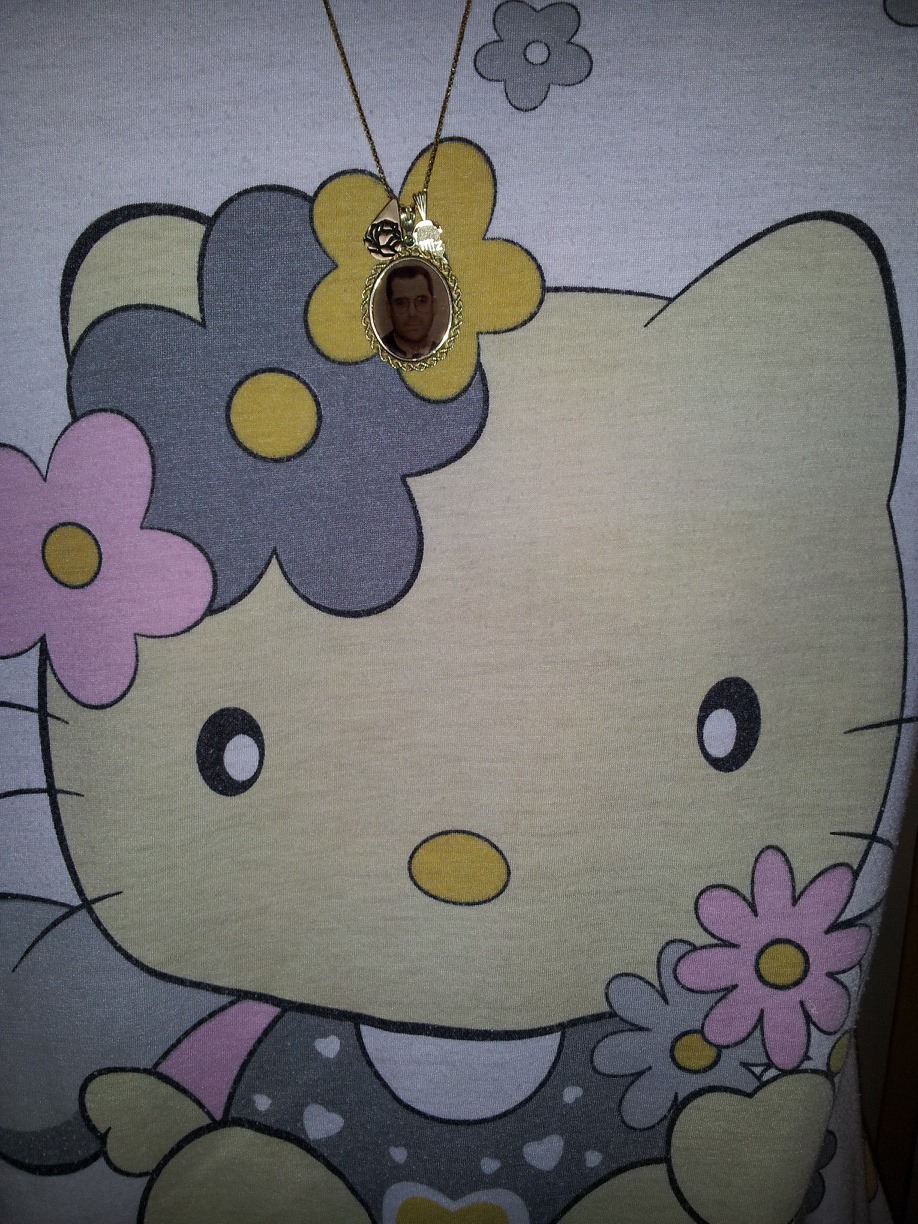 Saw a client at a private event and her beloved Mother returned from The Other Side. I gave evidentiary info that was true.The mother mentioned a religious icon of St Theresa that she said her daughter still had. The daughter was unsure of this, but the mother said she would find this. A few days later, the client was up in her attic, getting Xmas ornaments. She opened a box and inside was the very statue of Saint Theresa that had belonged to her mother. It had been on her mother's bureau for many years.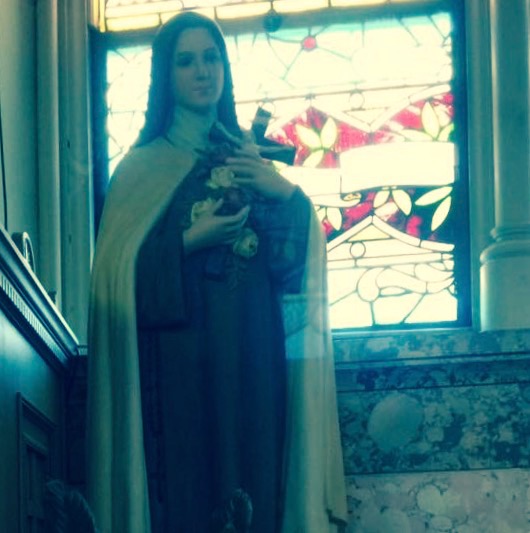 Told a client at a private event that her beloved Father was telling me he was an ardent animal lover. And had been very involved with animal rescue.She verified that this was indeed true of her father. He then told me that she would be involved with helping a dog named Chip. She had no pets, and was unsure if this, but the Dad insisted that this would happen. I met her on Thanksgiving weekend, and a few weeks later, while Xmas shopping at a nearby mall, she experienced this situation. She and her husband were leaving the mall,when a pickup truck raced by them and sadly, hit a dog in the parking lot. She and her husband felt compelled to assist, and they called the dog officer. They put a raincoat over the animal, as it was cold and lightly snowing. Suddenly, a woman crossed the road, crying that was her dog. The pet had run out the garage door.... and sadly been hit. The couple waited with the owner, and called the husband who arrived shortly. As the dog was being transported to the animal hospital, the pet owners thanked the couple and asked their names. The client and her husband wanted to remain anonymous Good Samaritans and said they were glad to help. A few weeks later, in the local paper....they read the following letter. It was from the dog owners, and said the following. "To the young couple, who stopped to help our dog...we want to thank you both. Our dog sadly did not survive, but we were able to spend the last few hours with our beloved dog CHIP.Thus, the Dad's Prophecy to his daughter indeed did come true.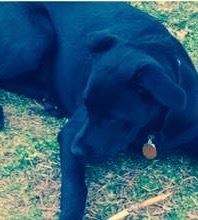 I recently had a reading with you. You told me that my mother was sending me signs but I wasnt listening. You also said someone was going to give me rosary beads. The other day I was visiting a friend at work and he introduced me to a nun that was on a retreat with some college students. Her name was Sister Anne Frances which my mothers name. After talking she informed me she was from R.I. And practiced as a nurse just like my mom. She then handed me rosary beads that she had made and stated that she 'felt i needed them'. I took that as a sign. Keep using your gift.
December 2015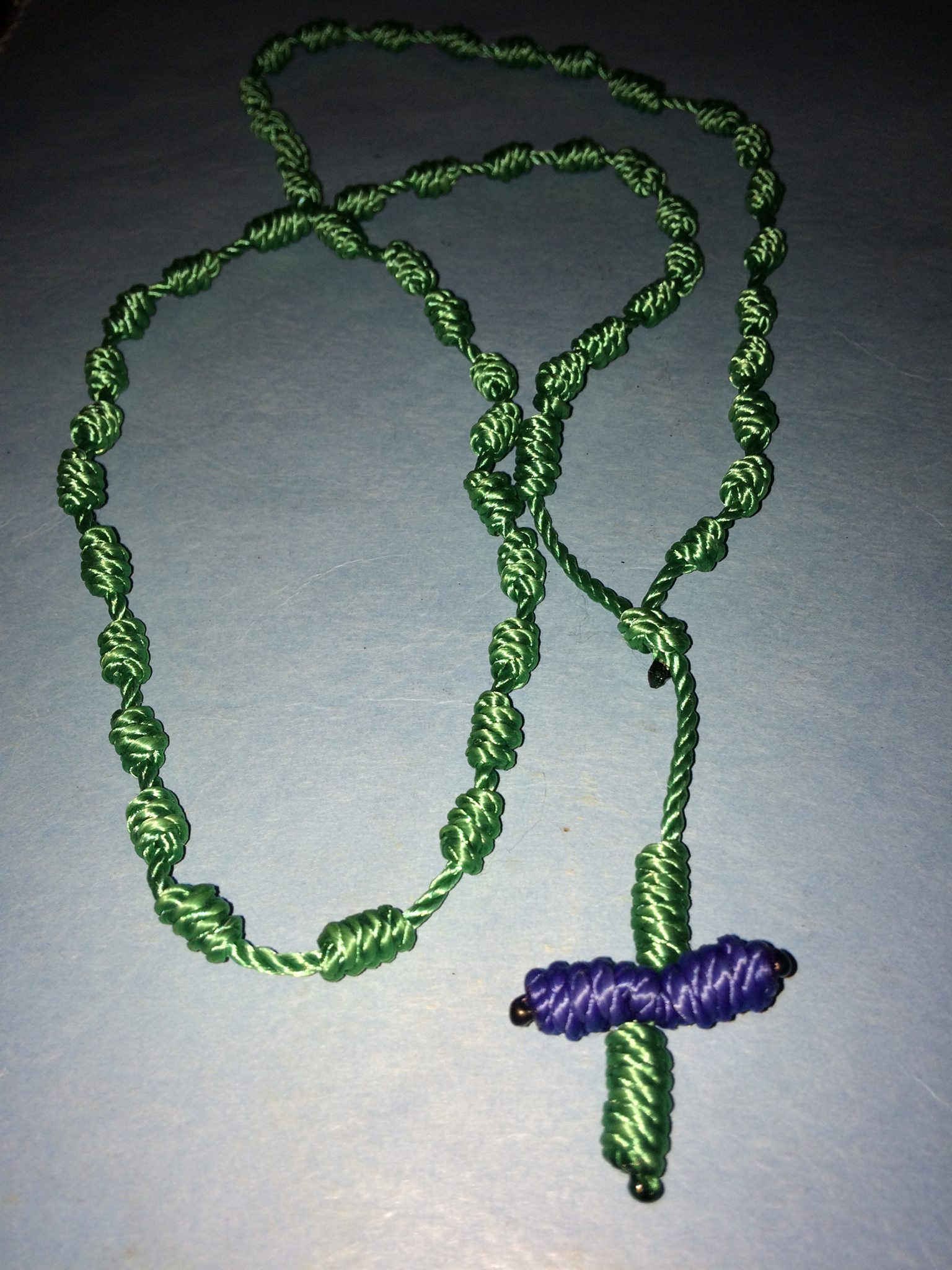 Told a client I saw a dog called Duchess around her....she had no dog of her own and did not know any dog with that name... two days later while on a job visit the owner's dog jumped up on her as she came thru the door....the owner called out to her dog with "Duchess... get down...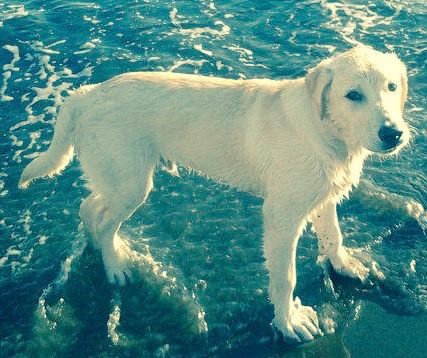 Met a family from England 
And the Beloved Mother came thru from the 
Other Side
Wanted me to mention her wedding gown
And showed me the color Blue 
The wedding was in the 1920's 
And the only color available for a gown 
Was blue 
So the lady was wed in a Blue colored gown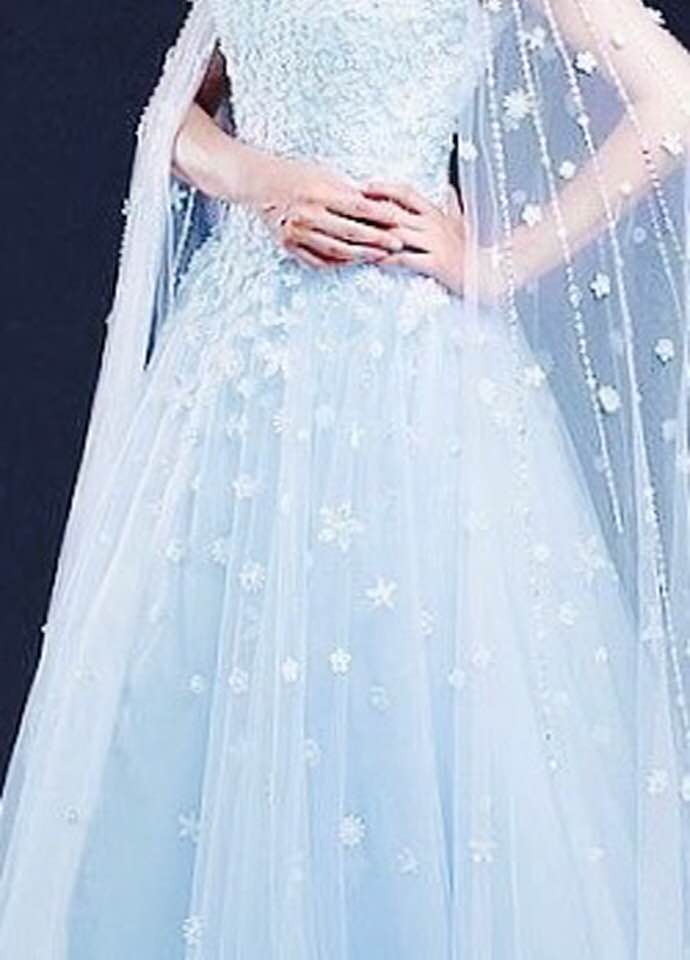 Met a family from London, 
England
The beloved Mother in Spirit came thru to me. 
Showing me a wooden box
On a high bureau 
Inside this box 
I could see all types of award medals
She wanted her daughter in the USA to have these keepsakes
The lady from England then told me the following... 
as a young child growing up in England
She was very Musical and entered various musical talent shows. 
When she would win, which was frequently, 
Her mother would keep all of the award 
Medals in a small wooden box. 
This box still sits on the bureau of her sister, who lives in London, England